How To Get Your Spotify Artist Wrapped 2018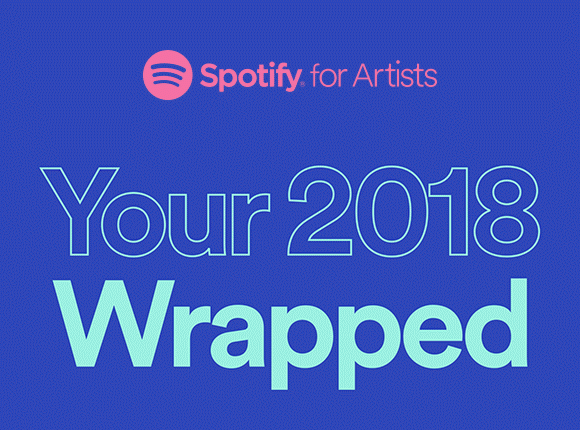 It's the end of the year and Spotify has made their personalized end of year streaming insights easily available for both users and Artists. According to Spotify, if you're an artist with music on Spotify before October 31st, 2018, and you had at least 3 listeners (like most of us 🙂 ), you get a Spotify Artist Wrapped! for 2018. To view yours and share/flex, you'll need a Spotify for Artists account.
The steps with diagrams below show how to get your Spotify Artist Wrapped 2018.
Note: Spotify is not available in Nigeria, so you won't be able to create a Spotify user account without masking (changing) your IP to one from a country where Spotify is available, e.g U.S, U.K, South Africa. There are software and browser extensions you may use. You'll have to do this before creating a Spotify account.
NEED HELP?: If you have distributed music with DIXTRIT.media, you may contact us to help claim your Artist profile or grant us access, if you already have.
1. Visit Spotify for Artists
Click Claim Your Profile; type your Artist name to find it.
2. Login/Sign Up to Spotify
On the next page, you'll be required to login to your existing Spotify user account or create a new one.
3. Verify Ownership
Connect your Twitter and/or Instagram accounts. You may add your Artist website if you have one.
4. Submit
You'll receive an email confirming your Claim.
5. Login and Get your Spotify Artist Wrapped 2018!
After confirmation, login to Spotify for Artists. Click the 2018 Wrapped banner, then login/connect using your Spotify user account.
The page is a pretty sweet personalized slider, that would sure make an artist tingle. You'll get some insights into your music, your fans, which of music they love and why they love them. You should check it out. At the end you can create and share a link as well as images to post on Instagram, Twitter and Facebook. Flex!
Only problem you may face is signing up in Nigeria. Use the comment box below if you have any questions, thoughts and your 2018 Wrapped! link as well.