iTunes 101: Important things to know about selling your music on iTunes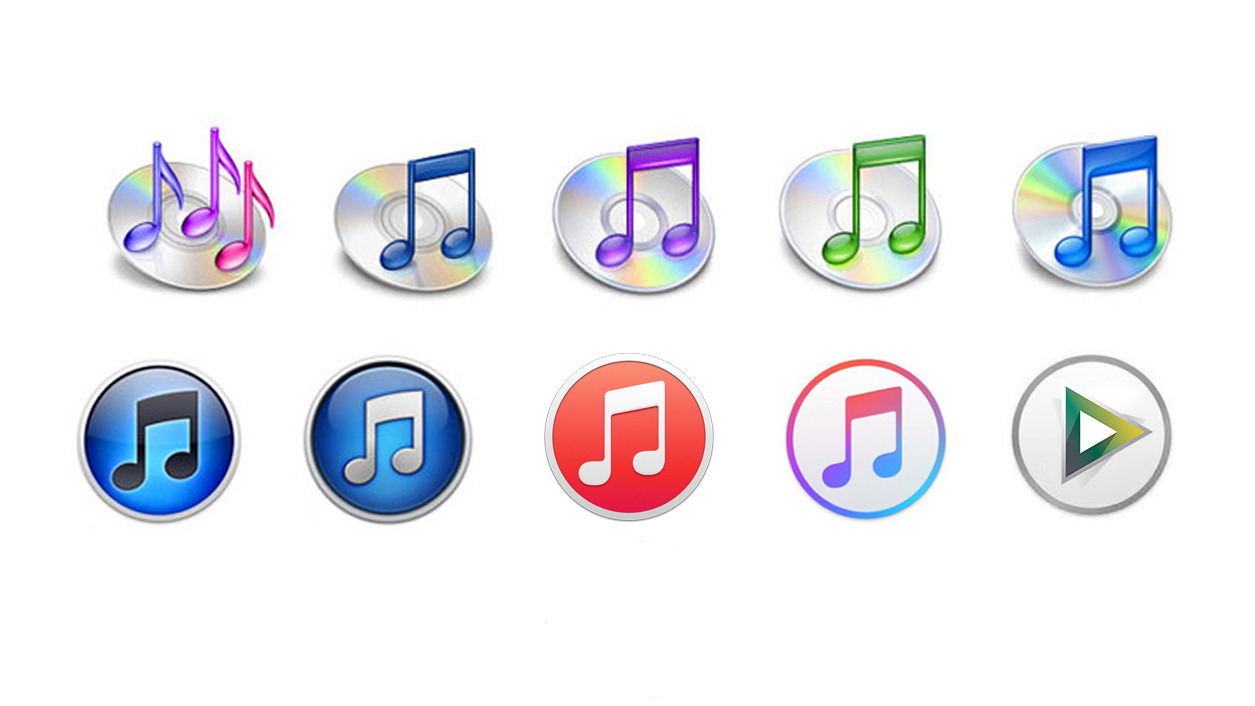 What is iTunes?
It is used to play, download, and organize digital audio and video (as well as other types of media available on the iTunes Store) on personal computers running the OS X and Microsoft Windows operating systems. The iTunes Store is also available on the iPhone, iPad, and iPod Touch.
iTunes is one of the most popular brands in the world. Ran and operated by the little known tech company Apple (sarcasm), the iTunes Store has redefined what the Digital Music Industry is and where it can go launching careers of many musicians, brands, and companies. Using DIXTRIT.media's music distribution services, you can get your music on there quite easily but how do you go about marketing the music via the brand? In addition to the tips below, we also found this pretty helpful post that will help you think differently when it comes to marketing your material via the retail giant. Click here to read and enjoy the marketing tools available!
Territories
The following is a list of Territories where iTunes operate in. Artists may choose to make a particular release to exclusive to or excluded from specific territories. DIXTRIT.media releases to all territories (Worldwide) unless requested otherwise.
Anguilla, Antigua and Barbuda, Argentina, Armenia, Australia, Austria, Azerbaijan, Bahamas, Barbados, Belarus*, Belgium, Belize, Bermuda, Bolivia, Botswana, Brazil, British Virgin Islands, Brunei, Bulgaria, Burkina-Faso*, Cambodia, Canada, Cape Verde, Cayman Islands, Chile, Colombia, Costa Rica, Czech Republic, Cyprus, Denmark, Dominica, Dominican Republic, Ecuador, El Salvador, Estonia, Fiji, Finland, France, French Guiana, Gambia, Germany, Ghana, Grenada, Greece, Guatemala, Guinea-Bissau, Guyana, Honduras, Hong Kong, Hungary, India*, Indonesia, Ireland, Israel, Italy, Japan, Kazakhstan, Kenya, Kyrgyzstan, Laos, Latvia, Lithuania, Luxembourg, Macau, Malta, Malaysia, Mauritius, Mexico, Micronesia, Moldova, Mongolia, Mozambique, Nepal*, Namibia, Netherlands, New Zealand, Nicaragua, Niger, Nigeria, Norway, Panama, Papua New Guinea, Paraguay, Peru, Philippines, Poland, Portugal, Romania, Russia, Singapore, South Africa, Slovakia, Slovenia, Spain, Sri Lanka, St. Kitts and Nevis, Suriname, Swaziland, Sweden, Switzerland, Taiwan, Tajikistan, Thailand, Trinidad & Tobago, Turkey, Turkmenistan, Uganda, Ukraine, United Kingdom, United States, Ukraine, Uruguay, Uzbekistan*, Venezuela, Vietnam and Zimbabwe.
Promotional Opportunities
Mastered for iTunes
iTunes launched a nifty and very exclusive offer of having tracks Mastered for iTunes, allowing you to feature a more exclusive and higher qualify listening experience for fans. When you're preparing your Mastered for iTunes albums, check that you're working with the right mastering engineers. You can find iTunes current Mastered For iTunes Providers list here.
Artist Pages & Galleries
With iTunes you can place artist images for your artists and even include galleries! This greatly helps the consumer identify better with an artist! Artist Images must be .jpg files, square, 1200 x 1200 pixels, in the RGB color space, and at least 72 DPI. Do not upscale. Only upload images you can legally share worldwide are accepted. To get an artist page done, send over an email to contact@dixtrit.media with the picture in the format specified as well as your artist name as it appears on iTunes!
Note: (By uploading images you agree each image is lawful and you have cleared all necessary rights (such as publicity rights, copyrights, and trademarks) for worldwide use by Apple to display them in the iTunes Store and related materials, and deliver them to end users for display in iTunes and related software, in association with artist's music)
iTunes Pre-Sale (Pre-order)
An iTunes pre-sale allows your fans to order your music from iTunes in advance of its release. Then, on the official release date, your pre-sale customers will receive an automatic download of your music into their iTunes player. All pre-sales will be credited on the official release date, so the more pre-sale purchases you get, the higher your sales ranking on the day of the official release.
Artists who have albums with 11 or more tracks are also eligible to choose an "instant gratification" track. iTunes will make that track available for preview and purchase on the date your pre-sale begins. The instant gratification track will be available for purchase as part of the pre-sale album, which means any iTunes customer can purchase this track by itself, or have it instantly downloaded when they purchase your complete album during the pre-sale period!
A pre-sale must run 1-4 weeks before the Current Release Date. In order to be eligible for pre-sale, your Current Release Date must also be at least 30 days in the future.
Why would you want to make your music available for pre-sale on iTunes?
As many sales campaign have shown, a pre-sale on iTunes is a great way to build hype, giving you an extra minimum of 4 weeks to create buzz before the full album actually drops. And iTunes is prime real-estate for music retail — so those 4 weeks can have a big impact.
The most important reason to set-up pre-sale, especially for a major or album release would be to increase your sales ranking on the official release date thereby increasing your chances of appearing in iTunes charts.
How to set up pre-sale.
You can set a pre-sale/pre-order date and more using the Create Release form from your account dashboard or send a message to contact@dixtrit.media
Direct Links To Releases
With Link Maker, you can create links to content on the iTunes Store, the App Store, the iBookstore, and the Mac App Store, and then place those links on your website or within your app. We use this daily for our iTunes Picks Of The Day and more!
Build Widgets / Players
With Widget Builder, you can easily add interactive widgets to your website or blog. These widgets allow users to explore your music, preview songs, and find albums from iTunes. Users can also discover apps from the App Store—all without leaving your site.
Social Media
When tagging the stores in social media promotions use Twitter handler @iTunes and Facebook – https://www.facebook.com/iTunes/.